ALS (Amyotrophic Lateral Sclerosis), also known as Lou Gehrig's Disease, is a cause that the WYC cares about. There is no known cure for the disease and the life expectancy after diagnosis is 3-5 years.
Please support our efforts to defeat ALS a.k.a. Lou Gehrig's Disease. We have created "Haley's Comets", a Community of Hope Fund at http://web.alsa.org/goto/haleyscomets. Our goal is to raise money to support people in our community with ALS and to spread awareness of the urgency to find treatment and a cure for this disease.
5th grade Activity Night/Scavenger Hunt
The WYC Peer Leaders organize a night of fun for 5th graders so they can check out McCall before September, explore areas downtown that they are likely to visit with their soon-to-come middle school freedom, and meet kids from other schools that will soon be their classmates! The first day of middle school might not be so scary if they know what to expect. The Peer Leaders lead tons of 5th graders on a Scavenger Hunt to all of the places around town that they will venture to on early release days and then give a tour around McCall to show introduce them to all of the important spots. Along the way, the Peer Leaders share helpful tips for not only surviving but succeeding in middle school!
​
Back of the School BBQ Bash
Thank you to everyone that came out for the BBQ Bash! We had so much fun!
Make sure to follow
WinCAM on Facebook
to see pictures from the event!
All middle and high school students are invited to join us for the 2nd annual BBQ Bash sponsored by WinCAM and the WYC. The BBQ Bash features free food, music, dunk tank, pie-eating contest, minute-to-win-it games, and more! Admission is free for students. We encourage everyone to come hang out with us and then head over to the Mill Pond Stage for the Rock for Youth finals
---
​
WinCAM/WYC Video Scavenger Hunt
All middle students are invited to join the WYC and WinCAM for the Second Annual back-to-school Video Scavenger Hunt. Students can register by emailing
outreach@wincam.org
All participants will be placed on a team and each team will be given a camcorder and a list of items to find and tasks to achieve. Everyone is encouraged to come for a great night out with friends! Check out our website or stop by the WYC to find out more. There is no fee to register for this event.
Powered by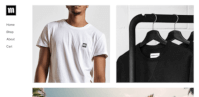 Create your own unique website with customizable templates.

Community, Leadership, Respect, Friendship,