Peer Leaders
Do you have what it takes to be a Peer Leader? If you have natural leadership skills, want to have a positive impact on the community, like to have fun and make good decisions; then the answer is yes!

The WYC Peer Leaders are a group of WHS students who are committed to their community and serving as role models for all. The Peer Leaders are truly the heart of the WYC. They organize and implement all of the WYC service projects and special events, they lead activities and supervise younger students at the after school drop-in center, they plan and facilitate activities at all of our middle school youth groups, and they represent the WYC where ever they go.

As members of this group the Peer Leaders have countless opportunites to further develop their leadership skills, serve as role models for their peers, have a positive impact on their community and beyond, create and develop projects, work as a team, learn about themselves, feel supported, be creative, be successful, and make good decisions!

This group is open to any WHS student who has natural leadership skills and a desire to develop them further in a healthy and positive way. Please stop by the WYC for more info.

Check out our Alumni Corner below to see what past Peer Leaders are doing now!
​

---
Winchester Lantern Walk Student Committee
The Student Lantern Walk Committee will be essential in addressing issues related to stress. The goal of the Lantern Walk is to raise awareness of the negative impacts of stress on our community.
The goal of the Student Lantern Walk Committee is to create a support system for those who are feeling stressed and to advocate for students in the high school. If you or someone you know is under a lot of stress and resorting to negative ways of dealing with it, then please come to our meetings!
Listen to the WHS daily announcements and check our website for upcoming meeting dates.
The SLWC is open to all WHS students who want to make a real difference in the high school. Please stop by the WYC or email us for more info.
Relay For Life of Winchester Event Leadership Team
The Relay For Life Committee is responsible for all aspects of putting on the Relay For Life of Winchester, a community event to benefit the American Cancer Society. Our Relay committee is unique because although ours is a community Relay, our committee is comprised of high school students and adults working collaboratively. If you have been personally touched by cancer or are simply committed to helping us create a world with less cancer and more birthdays please consider joining our committee. ELT positions include Fundraising, Sponsorship, Community Recruitment, and Survivorship. Applications for the 2017 ELT are being accepted until October 21st. Click here to download a
student application
. Contact us at
winchesterrelay@gmail.com
for more info.
Powered by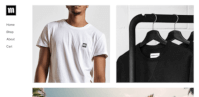 Create your own unique website with customizable templates.

Community, Leadership, Respect, Friendship,